Programmes
Weekly Economics Tuition Classes
In our weekly H1 Economics and H2 Economics tuition classes, we will
Answer questions raised by students to reinforce economics concepts.
Introduce studying tools to students for their use during their own revision
Emphasise to students how to apply key economics concepts
Expose students to the various types of questions they may face in order for them to become familiarised with testing
Reinforce exam-smart techniques and reminding them of exam conditions
Aid students in understanding through the breaking down of complex economics concepts into comprehensible ideas
Summarise key concepts and link ideas using mindmaps, tables, etc.
Lessons are conducted exclusively by super-tutor Mr Anthony Fok
Mr Anthony Fok is currently the principal Economics Tutor of JC Economics Tuition Centre. He holds a Bachelor in Accountancy and Bachelor in Economics, a Post-Graduate Diploma in Education from NIE and a Masters in Education from Monash University. He has worked as a full-time teacher in MOE schools before and founded JC Economics Tuition Centre in 2012. He is currently pursuing his PhD in Education, specialising in Economics education.
As a zealous educator, Mr Anthony Fok has seen many students passing through the doors of his tuition centre and is proud of each and everyone of them. He instills values such as diligence and responsibility in them, helping them to not only achieve academically but also become holistic, well-rounded individuals primed for future success. Mr Anthony Fok is constantly thinking about how to refine his Economics tuition programme, tools and resources to further benefit his students.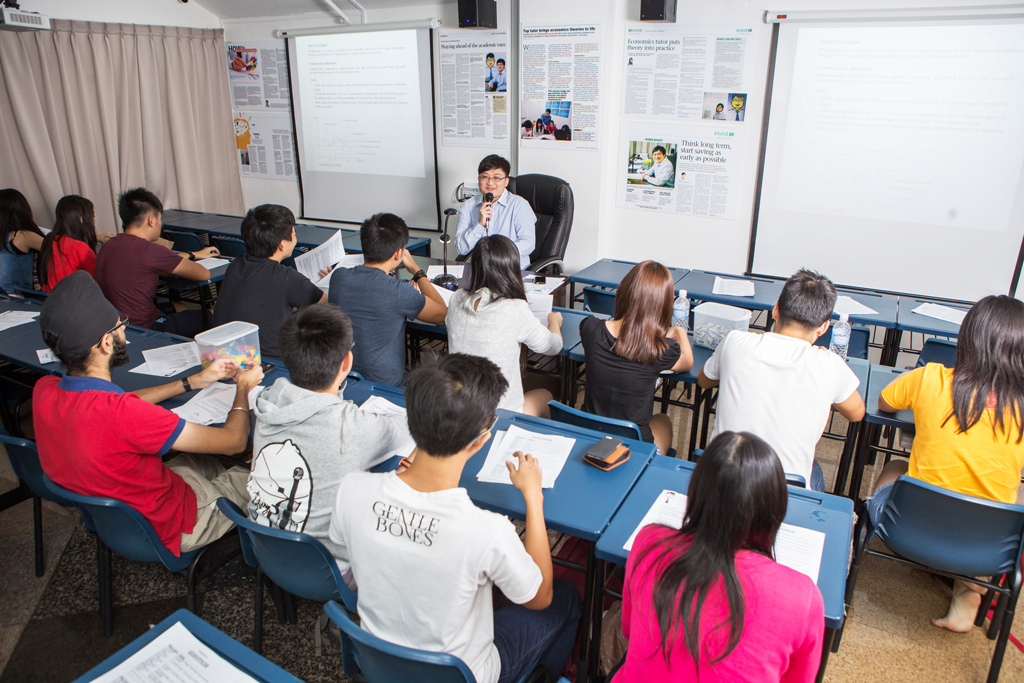 Group Tuition Schedule
Engaging and Effective Weekly Group Tuition classes
Case Study Skills Workshop
This Case Study Skills Workshop is designed to help students develop the essential examination techniques to tackle and ace the A-level Economics case study paper.
Intensive Revision Programme
The Economics Intensive Revision Programme is specially designed for JC 2 students to prepare for their upcoming A-Level Economics Examinations at the end of the year.